Contact Center Experts
Deena Paige: Hattiesburg First 5
Deena Paige | SaviLinx Trainer | A path unimagined
Deena Paige was one of the first people to be hired for SaviLinx's Hattiesburg, Mississippi team. After eight years working at a nursing home, Paige was ready for a change.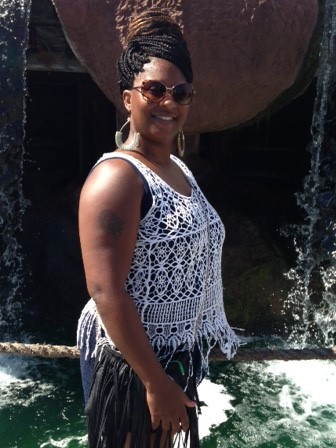 What prompted your career change?
I am a customer-centric, people-purposed person. I really enjoy helping people. I felt like it was time to take my management and computer skills and embark on a new career path. The state employment office shared the opportunity. I learned that SaviLinx was a contact center servicing a federal contract, and that it was establishing a location in Hattiesburg. I interviewed with CEO Heather Blease, and the meeting was nothing short of transformational.
How was the interview transformational?
A lot of it had to do with Heather. I found the entire experience out of the ordinary for a CEO. Normally at larger companies, the CEO doesn't have that type of contact with employees. I immediately admired Heather. She was a powerful woman. She didn't need to be there, but I could tell that she had a real passion for helping other people and that she genuinely cared about the people she was hiring. I gladly accepted an employment offer and began working in June 2014 as a customer service agent.
What was that first year like?
A little less than smooth sailing! A lot of sweat and some tears. There was a large learning curve, from starting up with SaviLinx, learning procedures of the original client and delivering service, and then transitioning and training agents to a new client.
We quickly learned that working hard would pay off, though. Within a few months I was promoted to trainer and a year after that, supervisor. SaviLinx has always respected work ethic and a great work product.  It was a lot of work in a compressed period of time, but it was all possible because we were always supported.
Supported in what way?
I always felt supported, from the first time I met Heather and everyone else she brought on. The way that buy clomid online mexico Heather treats people – by truly caring about their well-being – showed me that a leader should always be available to those she is leading. She taught me that being in a position of power doesn't make you better than anyone else. She is a rare find as a leader.
I appreciate Heather's ability to hire people who share her values and management style. For example, Paul Knoll [human resources specialist] always brought a learning light to every situation. I could always count on him; he was a rock of positivity. And [COO] Kim Williams is caring and direct and has coached me to understand that passion can sometimes be misunderstood or perceived as anything but that. She also taught me how to be an assertive and respected manger by intently listening to employees first and problem solving together with them second.
And how has that support helped you?
I never expected to soar and succeed so fast within a company. They helped me keep things in perspective. I try to look at challenges and represent myself in the best light possible.
As SaviLinx grows, what is your advice to new employees?
Start everyday with patience. We are all new once, and it really does get easier with practice. You need to be disciplined and serious about the job while, as I have learned, not taking yourself too seriously. But most of all, treat others with respect. Last, be honest about your challenges, and don't be afraid to tout your triumphs, too.
What's the future look like at SaviLinx?
We are going places. By being flexible and willing to take on anything that was thrown at us in the beginning, we helped create this success. We cut our teeth, we sweated through the hard work and now we are like glue – we are part of what keeps it together. I really, deeply love this company for many reasons, the most important of which is what SaviLinx represents – it's a truly caring company.
I could not have imagined a better path.