Contact Center Experts

Employee count keeps climbing
BY DOUGLAS MCINTIRE
Times Record Staff
BRUNSWICK
And the good news just keeps coming from the Midcoast Regional Redevelopment Authority.
Steve Levesque, MRRA's executive director, just released his report on the state of development at Brunswick Landing and Topsham Commerce Park.
He reported that as of Sept. 1, the employee count on both properties has exceeded 1,200 — triple the number originally forecasted.
Levesque credits some of that growth to Wayfair and SaviLinx, which has recently announced another 130 jobs at its facility.
"It's important to recognize how sticking to the reuse master plan has helped us create a thriving live, work and play community," Levesque wrote in his report.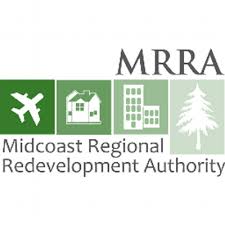 That reuse plan includes targeting industries such as aerospace, biotech, composites IT and renewable energy. Sometimes, Levesque said, it has meant saying no to some companies, but it's a strategy he believes is paying off.
Levesque said MRRA is closing in on 100 businesses, but admits they still have a long way to go before they can call the redevelopment a success.
The ongoing where to buy clomid online uk expansion at TechPlace is now wrapping up with nearly 16,000 square feet of new manufacturing space with a monorail crane running through the site. TechPlace is now housing 27 businesses, with the recent addition of children's clothing manufacturer, Go Babe.
Three businesses have already outgrown their spaces in TechPlace. STARC, SteriZign and InSphero are currently expanding and may require either more room at TechPlace or find another building on the Landing to accommodate their growth.
"Some of these growing businesses may be able to take advantage of the new manufacturing space being constructed in Hangar 4 East, which is adjacent to Tech- Place," Levesque reported.
The 50,000-square-foot Avita memory care facility is on track for completion in early 2017.
A gas station and convenience store, being built by the Priority Group, should have the bulk of its construction completed in November. The $3 million project is located on the Bath Road across from Merrymeeting Plaza.