Contact Center Experts
SaviLinx, InSphero Named Most Innovative Businesses of 2016
MRRA Honors pair of Brunswick Landing Companies at Annual Dinner
The Midcoast Regional Redevelopment Authority (MRRA), the organization managing the transition of the former Naval Air Station Brunswick (NASB) from military to civilian use, recognized two Brunswick Landing companies for innovative business practices at the MRRA annual meeting and dinner held at the Hilton Garden Inn on Wednesday, Nov. 16th.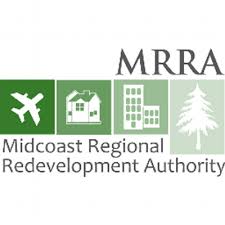 SaviLinx, a contact center headquartered in Brunswick, employs more than 450 employees in Maine and Mississippi, was named the most innovative business in the larger company category (10 employees, or more).
InSphero, a Swiss biotech firm with its U.S. headquarters located at TechPlace, was honored as most innovative micro business.
Both companies have grown rapidly since opening their Brunswick Landing businesses and have plans to significantly increase their workforces in the future.
Interestingly, both companies are headed by Brunswick natives.
"We're pleased to see so much innovation happening at Brunswick Landing and the Topsham Commerce Park," MRRA Executive Director Steve Levesque said. "We're living up to our name — Maine's Center for Innovation with companies like SaviLinx and InSphero helping to lead the way. These two companies epitomize the types of innovative and creative entrepreneurs that have chosen Brunswick Landing and the Topsham Commerce Park as their business location."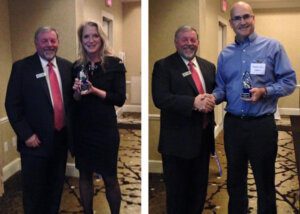 SaviLinx
SaviLinx is a Brunswick Landing-based contact center company providing business process services as an outsourcing purchase clomid 50mg partner for federal, state and local government and commercial clients. SaviLinx blends experience, industry knowledge, and advanced technology to help our clients create profitable relationships with their customers. SaviLinx is an SBA certified Woman Owned Small Business with HUBZone certification pending.
"SaviLinx is honored to be named MRRA's Innovative Business of the Year at Brunswick Landing," says Heather Blease, founder and CEO of SaviLinx. "We are grateful to MRRA for providing the economic and business support that helped us launch and grow, and to our ever-increasing team who have helped us become a profitable, dynamic company. We are proud of our work to reinvent the contact center and to contribute to the economic growth of the Midcoast region."
InSphero
InSphero's U.S. subsidiary, based in Brunswick, has responsibility for production of the company's microtissue products and support for all North American customers. InSphero's 3D cellular model systems (microtissues) help customers identify toxic liabilities with greater predictivity at early drug development stages versus traditional methods. This shortens time to market by enabling better pre-clinical decision making and creates incredible value with respect to decreasing risk.
"As our models systems gain more and more traction within our large pharma clients research and development programs, InSphero is poised to ramp our US production thanks to the excellent resources at the business accelerator in Brunswick," Stewart Hunt, InSphero's General Manager, said. "At TechPlace and with MRRA's management team, we have dedicated partners who see our success as the community's success."