Contact Center Experts
When your compass points to "Why Not?"
SaviLinx CEO Heather D. Blease contributed this piece to the United State of Women Entrepreneurship blog on September 6, 2016
When I think of the United State of Women today I think about the role that parents play in our lives and how as mothers we too often dismiss the gravity of child rearing. I was just doing my job, we think, a humble remark that reflects how we manage our careers and families.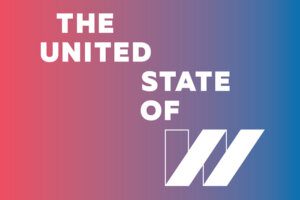 Yet being a parent is the job of a lifetime. At a recent dinner with friends we reflected on the weight of our parents' influence. One shared how her father saw no ceilings for her and her sisters, telling one who wanted to be a stewardess, "if you are going to be on a plane you'll fly it". She's a first officer with Delta today.
I, too, had a father who erased ceilings.
My own father encouraged me to reach for goals that seemed impossible. He suggested that I become an electrical engineer as a starting point in my career. While it was very far from what I believed was possible, there was a part of me that desperately wanted to please my parents and demonstrate that I could succeed. I changed my mindset, asking "Why not me?" And questioned why at 17 years old I was placing limits on my own capabilities.
That was a turning point in my life. It changed how I approached lofty, challenging goals and allowed me to enter engineering school with fear and grit.
No other students in my classes wore heels and skirts. I ignored that I was the sole woman in my class, and instead focused on getting the job done.
Challenges in college were not just academic. A friend invited me to go for lunchtime walks, which soon became jogs so we could cover a greater distance. When she suggested one beautiful fall day that we run a marathon, again I asked myself, "Why not me?"
I was not an athlete nor had I ever run competitively. The challenge intrigued me, so as I trained endless miles I visualized the outcome. When the training injured my running mate, I completed the marathon alone.
These early experiences taught me an invaluable lesson: Even when the path to achievement is nebulous, look within and embrace the goal.
When I contemplated starting my first company – a feat buy clomid drug which involved leaving a comfortable job, selling the family home, and establishing a new company with three young children in tow – the blessing and the cursed question came back once more: "Why not me?" This time the risk was greater than ever but one moment of clarity cinched it. I remember looking into the sky and imagining myself at an old age regretting having not taken the risk. The decision was made. A new company was born.
The question of my life is "Why not me?" Why can't I be an engineer, run a marathon, or found a company? Why should I limit myself?
A few years ago I started my second company, SaviLinx, that employs hundreds of employees, and I feel as though I am a mother to every single one. As their leader I ask myself daily how I can pass along the lessons I have learned to help each and every one of them to thrive and excel.
As women in leadership roles, it is our nature to nurture. I see our collective strengths at work daily, where we have built a team of women and men that is committed, driven, loyal, inspirational, and authentic. As women leaders we enlighten and empower by providing a balance of empathy and intellect within our decision-making. We can create a company culture of nurturing, mutual respect and supportive goal setting that helps individuals be the best they can be.
"Why" is omnipresent. As children we constantly asked our parents why. As adults we should ask "Why not?" more often. Parenthood is our greatest career. I encourage all parents to embrace it, as I have with my children and my employees.
The United State of Women continues to evolve. As a woman, an entrepreneur, a mother, and a CEO I pledge that I will help people realize their strengths, to communicate career trajectories without ceilings, to mentor my team to be their authentic self, and to help all women revel in our ongoing ability to make the world a better place. That is my pledge and I would be honored if you will join me.
By Heather D. Blease, mother of four, entrepreneur and CEO of SaviLinx, a certified Women Owned Business. To read more of the stories on United State of Women, visit its website.