Results-Oriented Technology
Your customers want fast, personalized service in the channel of their choice. At SaviLinx, we have built a strong infrastructure to support our omnichannel solutions using advanced contact center technology. Whether your customers want to interact via online chat, phone, email, or other method, we have the technology to deliver.
Have your own solution in place? We believe that it's our job to work with you – we train our team to leverage your technology platform, tools, and processes and act as a seamless extension of your team.
Need a turnkey solution? We have you covered. We use cloud-based solution Five9 because we can onboard you fast, scale with ease, and deliver precise reporting and analytics on every aspect of our service levels. And, because we're not tied to expensive legacy hardware, we can pass along those savings to you.
We Leverage the Cloud
We choose cloud-based solutions because they are:
• Flexible and Agile. We can get up and running quickly, pivot easily, and scale to meet your demands. No need for us to install phone lines or additional hardware – we are ready when you are.
• Redundant. Because all data and software are in the cloud, we offer complete business continuity. Your customers' experience will not be impacted.
• Efficient. We don't need to invest in a lot of hardware or infrastructure, so we can keep your costs low. Cloud solutions help us run lean.
We Invest in Reliability
We've made business decisions to reduce your risk and ensure rock-solid reliability. We offer: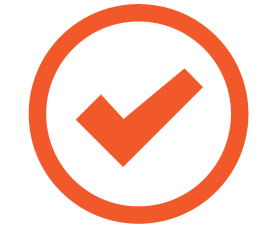 • Redundant connectivity. We rely upon online connectivity, and so we have invested in backups and redundancies. We don't skimp on making sure we can stay connected. Our primary connectivity partner is 800 feet away from our headquarters office, and we're connected via underground fiber. And our second partner expands our bandwidth to enable us to have hundreds of agents on calls at a time – it's easy for us to scale to meet your demand.
• Superior physical plant. Our Brunswick, Maine headquarters is a decommissioned Naval Air Station, and our offices are located in the former Command Center. We even have the "red phone" that used to connect directly to the White House. Among other safeguards, we have back-up generators in case of power loss.
• Database backup and storage. We have a direct fiber connection to our partner Firstlight, whose primary data center is located right next door.
We Provide Accurate and Insightful Reporting
We integrate CRM systems with our service and communication platforms to deliver custom reporting and the analytics you need to manage your business.
• Dashboards. Gain real-time visibility into all KPIs via cloud-based interface. Create and assign customized views for executives, supervisors, and managers.
• Data analytics. Information on transaction events, history, type and number of contacts, wait time, SLA percentages, and other productivity measures. Drill down to any level of detail on specific calls, including time spent in the IVR, with an agent, on hold, and more.
• Unified Reporting. Insight across all channels.