Contact Center Experts
Maine Public Broadcasting Reports Brunswick Company to Add 200 Jobs
Brunswick Company to Expand, Add 200 Jobs | Maine Public Broadcasting
Patty Wight reports
Last summer, a prospective client asked SaviLinx founder and CEO Heather Blease to run a pilot program to demonstrate the quality of her company's work.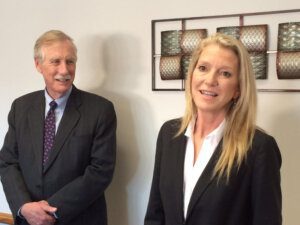 "And out of four of five contact centers, we came out on top," she says. "Truly a testament to the quality of our workforce here. As a result, I'm proud to announce that buy cheap clomid no prescription we'll be adding 200 jobs here in Brunswick, in support of that client."
SaviLinx is a contact center that provides customer service and technical support for both commercial companies and for the government. It currently holds service contracts for the federal student financial aid program and military insurance benefits.
Since opening SaviLinx in 2013 at Brunswick Landing, the former Brunswick Naval Air Station, Blease says the company has seen triple-digit revenue growth annually.
Listen to the entire story here.