Contact Center Experts
Calyx Partners with SaviLinx for Customer Service and Retention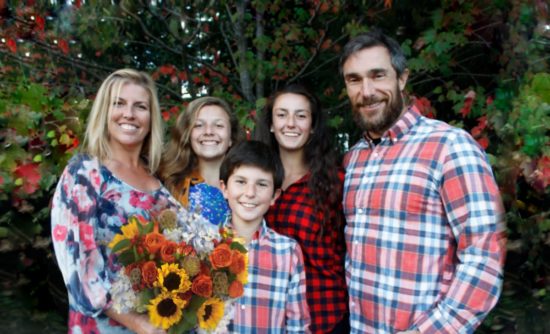 Customer Retention Success Stories – Calyx Flowers
When the husband-and-wife team of Kap Wallingford and Mark Ranalletti decided to purchase the online florist firm Calyx in the summer of 2015, they knew they had a lot of work ahead of them. The company had multiple owners in its 30+ years in business, and was logging close to 20 percent year-over-year sales decline. In addition to updating the outdated systems and web platform, the pair knew they needed to seriously focus on customer care and retention. Partnering with BPO call center SaviLinx has been one of the positive steps taken to turn the business around.
Calyx is one of the first florists to ship direct from the grower to the consumer, initially marketing exclusively via catalog. It expanded to online sales under one of its many owners, but the firm did not keep up with technology changes or modern customer service practices. "The business was on autopilot and had become a shell of itself," says Mark Ranalletti, CEO of Calyx. "We saw it as a brand that needed some TLC and a focus on customer retention so that we could stop the decline and start growing."
Calyx's immediate priorities were to update its outdated website and back-office systems and to foster relationships with growers. The company's internal call center was not included in the purchase, so Wallingford and Ranalletti contracted with the outsourced firm that had been managing call overflow for customer support. "It was an easy transition, but it wasn't well suited for our brand," says Ranalletti. "They were not well versed on customer service."
Once the company completed its migration to new systems, it turned its sights on finding a new call center partner. "We wanted a call center that would be with us on developing standard operating procedures, standards, and protocols," says Ranalletti. "We wanted to focus on building relationships with our customers."
At its first meeting at the SaviLinx headquarters in Brunswick, Maine, Wallingford and Ranalletti noticed something right away that got their attention: SaviLinx's commitment to its employees. "We knew it was different as soon as we walked in," says Ranalletti, noting the snack legal to buy clomid online room, the reading room, the workstations and cubicles decorated by employees, and the lively feel to the center. "SaviLinx values the experience of their employees, and that means we get better service. How the company treats its employees was key for us."
They also connected immediately with SaviLinx CEO Heather Blease. "Heather really understands how customer retention is earned by providing customers with a good experience. She understood the value to our company," says Ranalletti. "She wanted to help us grow." They were so convinced that SaviLinx was the right fit that they urged the company to take on Calyx's customer support even before it had completed building and documenting processes. SaviLinx's flexibility enabled Calyx to have a solid call center partner prior to launching into the busy holiday season.
SaviLinx accommodated Calyx's escalated timetable by providing temporary office space for Wallingford during CSR training sessions. "SaviLinx understands the value of educated call center representatives, and is open to us playing an integral role in operations," says Ranalletti. "That helps with our success and the flexibility allows us to move a lot quicker."
Despite the fast transition, the partnership between SaviLinx and Calyx has been very productive. While 75% of Calyx's orders are received online, SaviLinx's Super Q CSRs are responsible for the balance of orders plus managing customer requests and order inquiries. SaviLinx also identifies corporate orders and has established a protocol for transferring them to Calyx for direct follow up. One caller who placed a very large order for a well-known public figure even asked Calyx if she could conclude her transaction with the SaviLinx CSR. "That was a really good testimony to the quality of SaviLinx's customer service," says Ranalletti.
SaviLinx also provides Calyx with daily reporting to help manage the business, including information on orders taken, types of questions, and even disposition of the callers.
For Calyx, the partnership with SaviLinx has been a crucial element in its plan to turn the business around. "It's all about getting the right players and culture mentality," says Ranalletti. "SaviLinx has been really willing to work with us to help us point this ship in the right direction with a better customer experience."