Contact Center Experts
SaviLinx to Hire 130 Contact Center Employees to Support Government Contract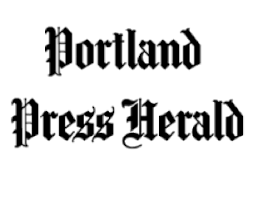 Added scope of government program prompts need to hire 130 additional employees
BRUNSWICK, Maine – September 29, 2016 – SaviLinx, LLC, a contact center specializing in business process outsourcing and technical support services, announces that it is hiring 130 contact center staff at its Brunswick headquarters to support an expanded government contract. Compensation for these positions will be $16.50/hour. These customer service, quality assurance, and technical positions will be in addition to the 500 contact center agents and staff at the company's Maine and Hattiesburg, MS locations.
SaviLinx supported the original contract from this government agency with a team of seven. In choosing partners for the next phase of service, the agency recognized SaviLinx for its high quality of work and significantly expanded the contract. SaviLinx will hire and train the additional 130 employees throughout October.
"We have built SaviLinx to be a partner that helps our customers get the results they need. It is so gratifying when a customer shows their support by expanding their scope of work with us," purchase clomid online without prescription says Heather Blease, founder and CEO, SaviLinx. "We have a fantastic team at SaviLinx, and we are all excited to continue to grow."
SaviLinx is currently accepting applications via http://74.220.219.68/~savilinx/career-opportunities/. The positions are full time, and temporary with potential to convert to permanent status. SaviLinx LLC is an equal employment opportunity employer.
About SaviLinx
SaviLinx provides outsourced business process, technical support, and customer service that help companies create profitable relationships, scale with ease, and grow revenues. The combination of skilled professionals, industry knowledge, and advanced technology is the SaviLinx difference, and has driven double-digit year-over-year growth and profitability. With offices in Maine and Mississippi employing a mix of contact center and remote agents, SaviLinx offers a network-based service delivery platform to deliver a consistent and compelling customer experience across multiple channels, devices, and media. Founded in 2013, SaviLinx is headquartered at the Brunswick Landing, a decommissioned naval station in Brunswick, Maine. SaviLinx is a Women Owned Small Business. Visit the company online at www.SaviLinx.com
Contact:
Alison Harris
Harris Marketing Services for SaviLinx
207-829-4500
Alison@HarrisMarketingServivces.com