Contact Center Experts
Chasity Bryant – Hattiesburg First 5
Chasity Bryant was one of the first people to be interviewed and hired for SaviLinx's Hattiesburg, Mississippi team. We caught up with her during her shift to talk about what it was like starting up the contact center.
What were you doing before joining SaviLinx?
I was a substitute teacher, and decided I needed a new job with better pay. I didn't have much call center experience, but the lady at the job center gave me a shot and allowed me to complete the application for SaviLinx. I was the first person interviewed for the CSR position. I was told that the interview wouldn't be more than 30 minutes, but the interviewer and I discussed a lot of things regarding process and procedures for a successful call center.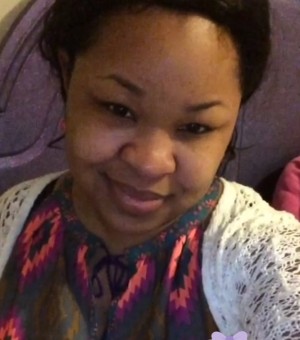 What was it like transitioning from teaching to answering calls about a government program?
During training I thought, whoa, this is a lot of information to remember. However I'm a very fast learner, and if you show me how to do something, I remember forever. SaviLinx has a Super Queue of experienced customer service agents to call if stuck finding a resource or getting the right answer. Early on I challenged cheap generic clomid myself – I decided not to call the Super Queue for a month. I've been fine ever since.
What is your favorite part of the job?
This job is kind of fun – you never know who you are going to speak with on the other end of the line. I like assisting callers with the aid application – how to get started, how to complete it. Overall, helping people is my passion.
The Customer Service Agents in Hattiesburg work from home. What is that like?
I like it. It has its advantages and disadvantages. One of the advantages is being able to complete household duties during break. The disadvantage is not having anyone to talk during downtime.
What's next for you?
I'm about to return to school so that I can finish my teaching degree. I have an associate degree, and I'm working toward my bachelor's degree.
What do you do in your spare time?
I'm into fashion. I like to design used clothes and accessories – I put dazzles and designs on them. I also do hair some times. I love to travel. I go wherever – my favorite trip was to Atlanta. I just love to meet different people. That's another reason I like this job!