Contact Center Experts
Ashley Jennings – Hattiesburg First Five
Ashley Jennings was born in Mississippi, lived in Chicago for her first seven years, and has lived in Mississippi ever since. She learned about SaviLinx shortly after moving to Hattiesburg.
How did you learn about SaviLinx?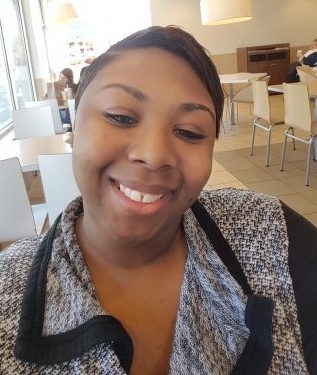 I was temporarily employed with General Dynamics in January of 2014. The woman at the employment office told me that a new company, SaviLinx, was coming to town and she encouraged me to apply and take some tests for the position.
There were a handful of us who met with Ms. Heather and Mr. Paul. They interviewed us, which is when I learned that SaviLinx was offering permanent positions. Of course, being a single parent, I wanted the stability, but it was more than that. It was good pay, and for the first time in my life I would be in a job with vacation time. I felt like they really wanted to take care of us and to help us be successful. I was proud to be one the first people brought on.
What was that first year like?
The first year was hard. We learned a lot of new things. We were building up new knowledge and a lot of that happened while we were helping people. It was also an adjustment to work remotely and have a home office. Sometimes I missed seeing people in an office. Sometimes it can be a little http://nygoodhealth.com lonely. But at the same time, the customers' calls keep me company all day.
What is it like today?
It's challenging to maintain a schedule that works with my continuing education and being a single mom. But, they work with me as best as they can. And even though it's challenging I think that they really want all of us to grow and advance.
What do you like best about your job?
I love my job. I am the ambassador of financial aid. Everywhere I go, I want to help people. Education is really important to me. And education is expensive. So I respect and understand that, and I think that's why I am so passionate about it.
What is your outlook for SaviLinx?
From the beginning I felt like I was going to work for a company that really cared about its people. I still feel that today. And I hope that I get to grow with the company and can be a supervisor. While I would describe my position as hard, it's because sometimes we have to work with some tough people. I think that being patient helps.
What is the most important attribute for anyone interested in working at SaviLinx?
Discipline. The job is challenging but rewarding when you help people. But you need to be disciplined in how you manage a remote job and balance the rest of your life and responsibilities.