Contact Center Experts
Original Eight: David Coffill | Never a dull moment
SaviLinx opened its doors in June 2013 with a handful of employees. In 2016, eight of the original team remain; these profiles of the "Original Eight" are to celebrate the company's third anniversary.
Dave Coffill was born and raised in Maine. After holding management positions at the Brunswick shipyard for nearly 25 years, he learned of a hiring Open House at SaviLinx from the Maine Career Center in the summer of 2013.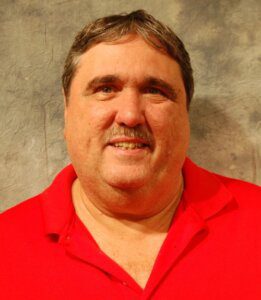 What was it like to work for a new company?
It was different than anything I had ever done. I had never started a job on the ground floor before. It was a new trade for some of us, while others had worked for Heather (Blease, SaviLinx founder) before. Everybody was pretty upbeat and we all helped one another out.
We only had one contract when we started and we were offering technical support. It wasn't the typical experience that people describe when they refer to customer service or call centers. The company we were contracted by and its customers were nice and supportive. We often worked with elderly in need of technical support, and they were always grateful for our assistance.
What do you currently do?
I have been working the third shift on the Super Queue since I started. At one point I supervised a team of eight on a contract. I really enjoyed building that team. I just like to work with people, especially training.
I am also fortunate to work the third shift because it allows me to work and teach kids about sports, which I love. I am the basketball director for the Brunswick Recreation Department and serve as Assistant Director at Brunswick High School. I have worked the sporting events at the school for the past 12 years.
I think my ability to work with others in a team setting is my greatest asset.
How has SaviLinx changed since it started?
When we were new, when Hattiesburg opened and we brought on new employees, was and is exciting. It's great to see all of these new people coming in, and have many of them look to you for help. Our expansive space is now filled with a lot of new people. So there buy clomiphene online safe isn't as much quiet as there was before. The parking lot is full and the vending machines are not. But it is exciting. The energy is all positive. We were the freshman at one point, so it's interesting to be seniors now.
What do you like best about your job?
I like the variety. Every night is different, you never know what you are going to get. Working in the Super Queue means managing a lot of different contracts. Sometimes I have an elderly person calling because they lost their keys somewhere on the West Coast, and other times someone in Texas is calling about their pet supplies. We get plumbing emergencies and calls to dispatch the coroner; it's all over the place. The constant throughout is each person needs help and I am often that starting point.
One contract required us to call veterinarians all over the world. It could have been intimidating, but I loved that we were always learning something new. We were learning about geography, and we had to understand time zones and international area codes. We could be coming in 2 am to make sure that we working when they would be accessible. You never knew what you would get on the other end, if they were with a cat or birthing cow. The outbound experience helped us appreciate how it feels when customers call us. I think we are better agents because of that.
What is it like being one of the Original 8?
I think we were all hired because we were and are collaborators. It's an essential skill. We were and continue to be problem solvers who want to help people. It was an interesting mix of people, some of whom who had worked for Heather before. We were all leaders in our own way. And it was a good and fun time.
What is your outlook for SaviLinx?
It is really good to see where we are at today. This is good for the company and good for all of us. I am really proud of Heather. Working at SaviLinx gives me a good feeling about helping people. It gives me joy to hear "thank you" from our customers.