SaviLinx Launches New BPO Service Facility in Lawrence, Massachusetts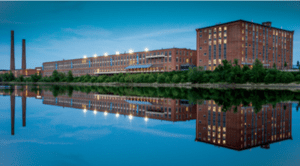 SaviLinx is excited to announce that we have launched a new facility in Lawrence, Massachusetts. This facility will serve a new contract to provide BPO services for insurance claims customer service, application, and adjudication. The Lawrence facility will house program management and tech support personnel and will have space for meetings, training, and in-center Agents. In addition, the facility will serve as a home-base for work-from-home Agents.
SaviLinx is currently hiring Agents for this location, including bilingual English/Spanish, bilingual Portuguese/English, and English-speaking Agents. For more information about open positions, visit our Career Opportunities page. Successful applicants will be within driving distance of the Lawrence facility and have critical thinking skills, strong customer service skills, and be comfortable with learning new computer programs and applications.