Contact Center Experts
SaviLinx Ranks 28 on Inc. 5000 List of America's Fastest Growing Companies
SaviLinx achieves 9,264% growth since 2013 to secure the 28th position nationally for its contact center business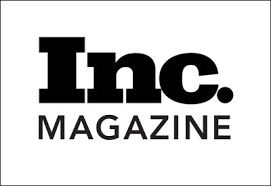 BRUNSWICK, Maine – August 16, 2017 – SaviLinx, LLC, a contact center specializing in business process outsourcing and technical support services, has been named to the Inc. 5000 List of America's Fastest Growing Companies. The Inc. 5000 list refers to the 5,000 fastest-growing, privately held companies in America and their overall revenue growth over a three-year period. Inc. Magazine announces the award each year, which celebrates entrepreneurial success, leadership, and innovation. SaviLinx placed 28 on the list in its first year of eligibility. SaviLinx revenues grew 9,264% from 2013, the year it was founded, to 2016.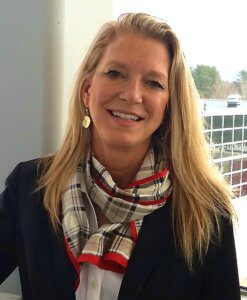 "I founded SaviLinx to deliver the customer service and tech support solutions that our customers needed the most. We knew that if we did our best by our customers and our employees, that our growth would follow," says Heather D. Blease, founder and CEO, SaviLinx. "I'm delighted to achieve this milestone, and credit the hard work and support of our entire team."
SaviLinx offers a blend of business services to commercial and government customers via its brick-and-mortar centers in Maine and Mississippi along with its work-from-home remote agents. SaviLinx recently was certified as a Historically Underutilized Business Zone (HUBZone) by the U.S. Small Business Administration (SBA), and is a Woman-Owned Small Business.
About SaviLinx
SaviLinx provides outsourced business process, technical support, and marketing services that help companies create profitable relationships, scale with ease, and grow revenues. The combination of skilled professionals, industry knowledge, and advanced technology is the SaviLinx difference. With offices in Maine and Mississippi, employing a mix of contact center and remote agents, SaviLinx offers a network-based service delivery platform to deliver a consistent and compelling customer experience across multiple channels, devices, and media. Founded in 2013, SaviLinx is headquartered at the Brunswick Landing, a decommissioned naval station in Brunswick, Maine. SaviLinx is a Women Owned Small Business and HUBZone certified. Visit the company online at www.SaviLinx.com.
Contact:
Alison Harris | Harris Marketing Services for SaviLinx
207-829-4500
Alison@harrismarketingservices.com